MCB1-200
MechanoCulture B1 - Strainable Substrate for culturing Cells
---
Overview
Specifications
Accessories
Citations
Related Products
Overview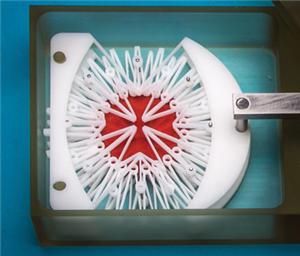 There are 1 images available to view - click to enlarge and scroll through the product gallery.
Uniaxial, equibiaxial (1:1) or non-equibiaxial (2:1) strain
0-15% strain
Small media volumes (0.5mL) or large media volumes (100mL)
Autoclavable
Work with a wide range of materials and material preparation treatments by using the circular membrane/scaffold design. The MechanoCulture system was developed to allow researchers to study the response of cells to multi-axial mechanical stretch. This cell culture system enables the testing of cells in a three dimensional structure and/or monolayers of cells adhered to a flexible substrate.
Customized Test Environment
The MechanoCulture has a single chamber and operates independently, allowing multiple instruments to run multiple test protocols. This permits the flexibility to customize your test capabilities from a single test to dozens.
Store Protocols
Store protocols from single monotonic stretches to millions of cycles. Test protocols are specified in a PC based software program that can be downloaded to the MechanoCulture so that they can run independent of a control computer. The MechanoCulture can store protocols ranging from single monotonic stretches to millions of cycles covering time periods from seconds to weeks.
Media Volumes
Maximize media volumes and reduce the use of expensive chemicals. The use of a circular barrier ring facilitates low media volumes, minimizing the use of expensive chemicals. Alternatively, filling the entire chamber maximizes the media volume and reduces the need for media changes during the course of a test.
Dermal Fibroblast Stimulation at the Association of Dutch Burn Centres
Ask about the new TRANSPARENT version: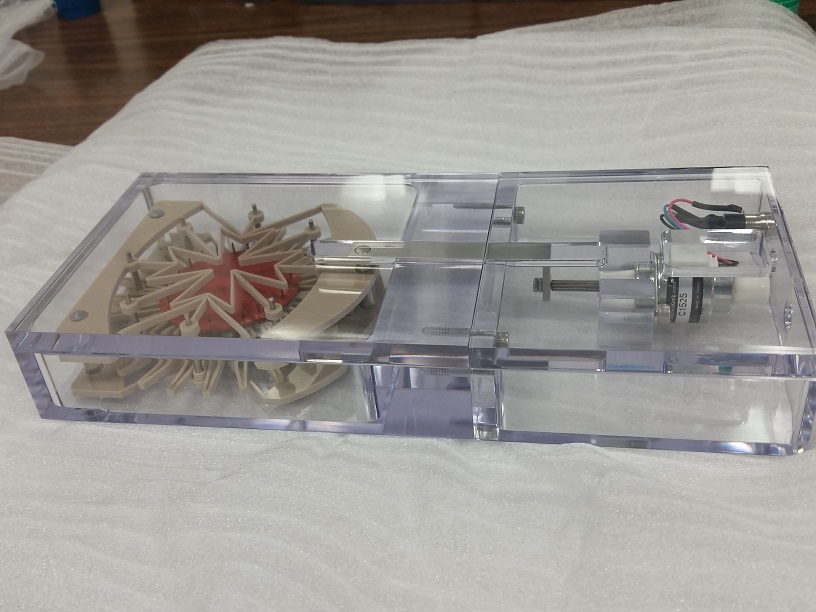 Specifications
| | |
| --- | --- |
| Sample size | 35mm diameter |
| Maximum Frequency | 2 Hz |
| Maximum Strain | 15% |
| Maximum Sample Thickness | 2mm |
| X-Y Strain Ratios | 1:0, 1:1, 2:1 |
Accessories
Citations
RelatedItems