MCFX-400
MechanoCulture FX , 24-well cell culture bioreactor with unaxial stretching and real-time imaging
---
Overview
Specifications
Accessories
Citations
Related Products
Overview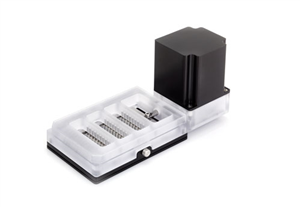 There are 1 images available to view - click to enlarge and scroll through the product gallery.
Key Features
Uniaxial stretch of 16 culture wells in a single-use silicone well plate
0.25mm thick membranes for high-magnification imaging using an inverted microscope
PC-independent operation
User-friendly interface software for specifying simple, cyclic, and intermittent stimulation protocols for download to the device controller
The MCFX uses a single-use flexible silicone well plate to culture cells in much the same environment as a traditional polystyrene well plate. After allowing the cells to develop adhesion to the well bottom, the MCFX can execute a user-specified stretch protocol to the well plate, causing the cells to deform. The well bottoms have similar optical properties to a glass coverslip, permitting high-magnification imaging of the cultured cells. The well plates can be sterilized and the system is suitable for long-term cell culture in a laboratory incubator.

Adhered Cell Monolayer Culture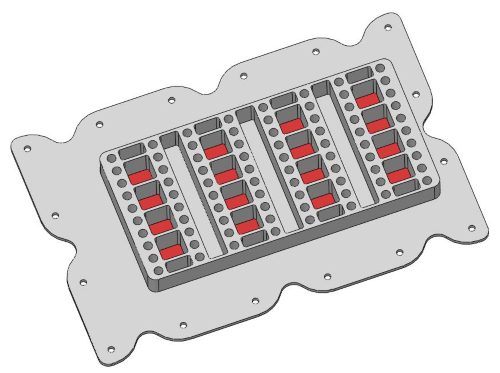 Single-use silicone well plate. Cell culture wells are 8mm X 8mm with a 0.25mm thick transparent bottom membrane. The 16 cell culture surfaces are shown in red.
3D Gel Scaffold Culture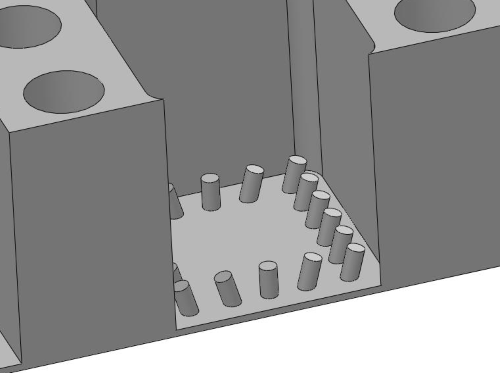 The 3D gel culture plate has 18 micro-protrusions on the bottom membrane of each well to secure the gel in place during the stretching protocol.

Specifications
Accessories
Citations
RelatedItems

MCB1-200
MechanoCulture B1 - Biaxial stimulation of a cells in a monolayer or 3D matrix