MCJ1 Bioreactor
A game changer for structural tissue engineering
---
Overview
Specifications
Accessories
Citations
Related Products
Overview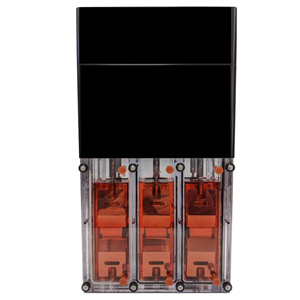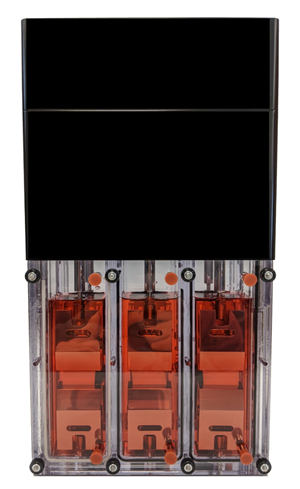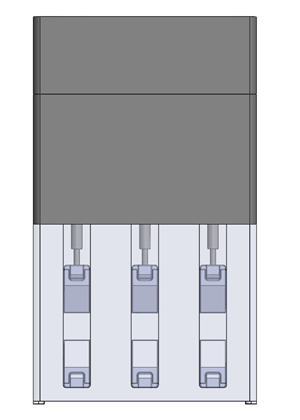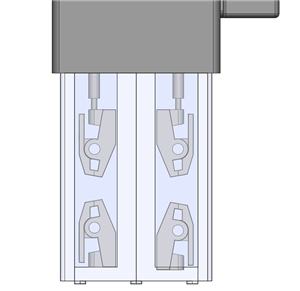 There are 4 images available to view - click to enlarge and scroll through the product gallery.
MCJ1 Bioreactor
A game changer for structural tissue engineering
The MCJ1 is capable of running 6 cyclic mechanical stimulation tests on a variety of tissues, scaffolds, and constructs. Each test chamber is equipped with it's own actuator and force sensor running an independent test protocol. During the test, users can visually observe the specimens through the transparent chambers and measure changes in specimen stiffness. After the test, the specimens can be removed for further macro- and micro-scale analysis.
Key Features
6 independently-programmed test protocols
6 force/displacement data outputs with onboard data storage
Load cell options: 10N, 20N, 50N, 100N
25mm actuator travel with grip separation up to 200mm
Spring-closure specimen grips with adjustable gripping force
Ports for fluid exchange in each well
Autoclavable chambers
Fluid-cooled incubator-compatible design
PC-independent operation
Software for specifying simple, cyclic, and intermittent stimulation protocols


MCJ1 Introduction
Setting up a test with the MCJ1
Options
Chamber Volume
The size of culture wells can be customized to support the width and extended length of the specimens being studied. For narrow specimens, the chamber volume can be reduced to less than 20mL. For specimens up to 40mm wide with an extended length of 200mm, the chamber volume can be increased to 150mL.
Specimen Gripping
To securely grip the specimen without causing damage, the grips must have a suitable clamping surface and apply a consistent clamping force throughout the test.
Standard specimen grips have smooth clamping surfaces with squared front and back edges. Clamps with serrated, rough, and customized gripping surfaces are also available.
For most applications, a spring-closure grip preferred to apply a repeatable clamping force that does not significantly change with specimen thickness or deformation. Grips are available with spring stiffnesses that can deliver up to 150N of clamping force. Grip springs can be changed in the field as needed to successfully test a range of specimens. Screw-closure grips are also available.
| | | | | |
| --- | --- | --- | --- | --- |
| Grip Style | L1 | M1 | S1 | S2 |
| Close Mechanism | Spring | Spring | Spring | Screw |
| Max Clamping Force (N) | 120 | 55 | 20 | 150 |
| Grip Width (mm) | 40 | 19 | 12 | 10 |
| Chamber Volume (mL) | 150 | 60 | 30 | 20 |
The chambers, grips and associated screws, seals, and other components are made from corrosion-resistant materials that can be autoclave-sterilized.
Specifications
| | |
| --- | --- |
| Dimensions | 16.5 X 11.5 X 30 cm |
| Weight | 7 kg |
| Stimulation Mode | Customizable tension |
| Number of Wells | 6 |
| Force Capacity | 100 N |
| Available Load Cells | 10, 20, 50 and 100N |
| Force Accuracy | 0.2% of load cell capacity |
| Maximum Stretch Displacement | 25.4 mm |
| Maximum Grip Seperation | 200 mm |
| Maximum Velocity | 4 mm/s |
| Maximum Cycle Frequency | 2 Hz |
Accessories
RelatedItems