7335
Carbon Filled Conductive Epoxy
Construct carbon electrodes
---
Overview
Specifications
Accessories
Citations
Related Products
Overview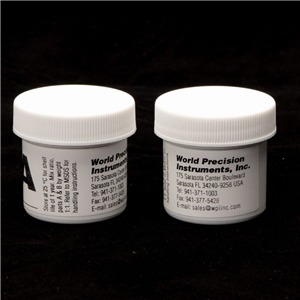 There are 2 images available to view - click to enlarge and scroll through the product gallery.
Curing Time
48 hrs@25C; 5min.@150C
Details
Two-component carbon-epoxy, curable at room and elevated temperatures. Ideal for electrostatic discharge protection and EMI/RFI shield­ing. 1:1 mix ratio. May be premixed and frozen for later use.
Shipping Weight: 0.5kg
Specifications
Accessories
Citations
RelatedItems