CLEANRAY-1000
Cleanray For Quick, Easy Sterilization Using UV Light - LIMITED SPECIAL OFFER
---
Overview
Specifications
Accessories
Citations
Related Products
Overview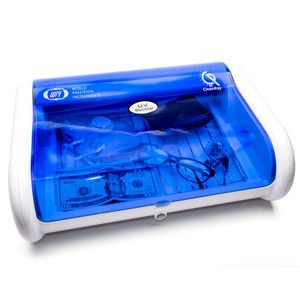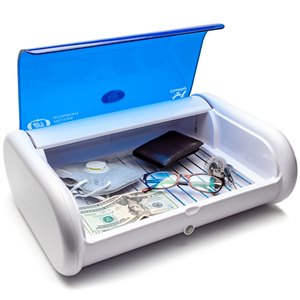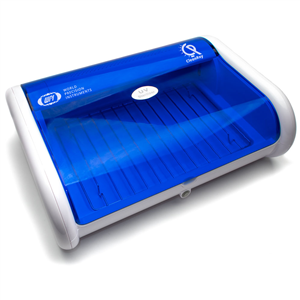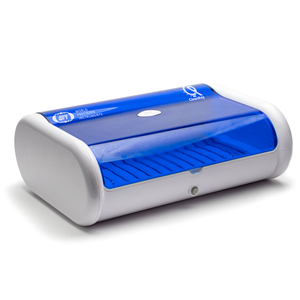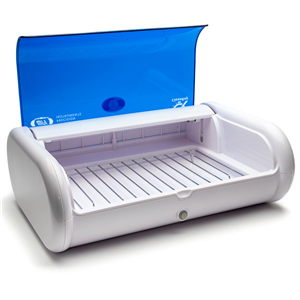 There are 6 images available to view - click to enlarge and scroll through the product gallery.
Cleanray For Quick, Easy Sterilization Using UV Light
Professional counter top UV sterilizer
Perfect for masks, towels and tools
Automatically sterilizes when the lid closes
Automatically shuts off when the lid opens
WPI's portable ultraviolet (UV) sterilization cabinet is perfect for quick disinfection of small instruments, masks, cell phones, keys, money and other small items. The UV light automatically turns off when the cabinet door is opened, ensuring safe operation.
Benefits
Rapid sterilization with high power UV light and ozone
No added reagents required for sterilization
Large sterilization capacity
Easy access to the sterilization chamber
Safety lock turns off the UV light before the cabinet opens
Safe for users because dark blue lid blocks ultraviolet light
CE certified
1 year warranty
Specifications
| | |
| --- | --- |
| Type | Descriptions |
| Type | UV sterilizer |
| UVC Wavelength | 254 nm |
| Safety | Interlock |
| Interior Volume | ~ 6.5 L |
| Product Size | 40 × 30 × 14 cm |
| Light Source | 9 W , 3000 hour ave. bulb life |
| Voltage | 110-120 V/220-240 V, 50/60 Hz |
| Plugs | EU, AU, US, UK |
| Material | ABS, AS cover, UV bulb |
| Weight | 2 kg (4.4 lbs.) |
| Certifications | CE |
Accessories
Citations
RelatedItems