PV850
Microinjector with External Pressure Source (pressure source not included)
---
Overview
Specifications
Accessories
Citations
Related Products
Overview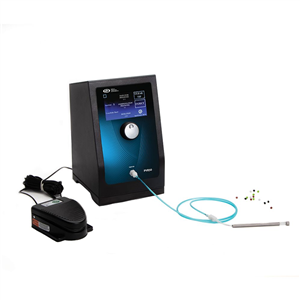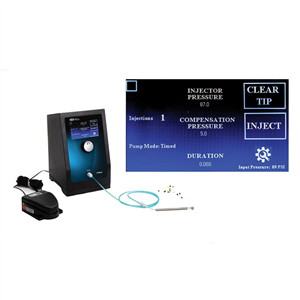 There are 2 images available to view - click to enlarge and scroll through the product gallery.
Features & Benefits
High precision for reproducible injections – microliters to picoliter
Touch screen display and control knob with intuitive user-interface
Injection Counter
Injection can be triggered manually using the touchscreen, by foot switch or by a computer-controlled TTL pulse
Small footprint takes up very little bench space
The PV850 is designed to inject very small quantities of fluids, such as drugs, into cells or small organelles.Two different positive pressures may be applied – one for ejection at high pressure and a second, lower pressure to prevent back filling of the pipette by capillary action.
Applications
Microinjection of diverse compounds and biomolecules – DNA, RNA, proteins
Pre- and post-implantation in embryos of various species – mice, rats, monkeys, bovine, pigs, zebrafish, etc.
Overview
The PV850 requires an external pressure supply (not included) and is the ideal choice for applications that require serial experiments with a large number of injections.
Designed to simplify intracellular injection and a variety of other microinjection tasks, the PV850 uses carefully regulated air pressure for injecting cells with fluid. Injected volumes range from picoliters to nanoliters. The port supplies positive pressure for high-pressure ejection. The pressure port maintains a low positive "compensation" pressure to the injecting pipette between injection pulses to prevent fluid uptake through capillary action.
Timing, injection pressure and compensation pressure are adjusted independently using the touch screen interface and control knob. Time intervals can range from 2 seconds down to 10 ms or less, depending on the injection pressure setting. The injection pressure interval is triggered by using a foot switch, manually, or a computer-controlled TTL pulse.
The PV850 offers separate regulated compensation (back filling prevention) and ejection pressures with a precision timing circuit that switches from injection pressure to compensation pressure automatically.
The display provides easy visibility of key data settings including Injector Pressure, Compensation Pressure, Injection Time, Pump Injection Mode and Injection Count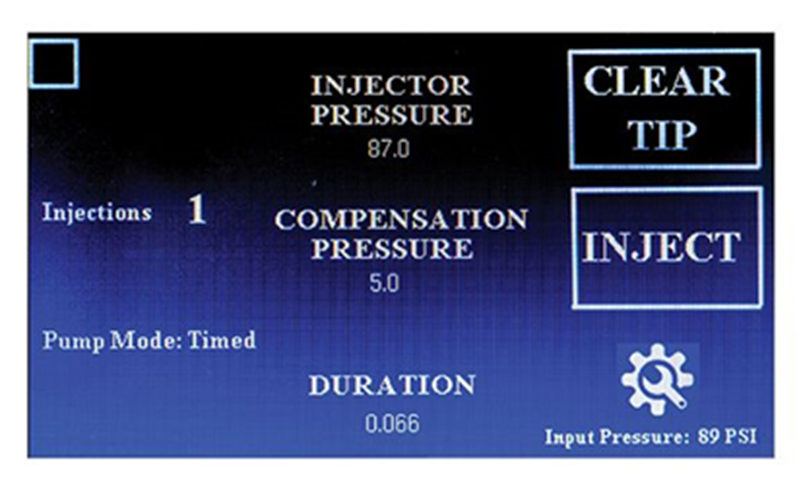 Comparison Of Microinjectors
Specifications
PRESSURE
Pressure Input
0-150 PSI
Injection Pressure Range, Controlled
0.07-87 PSI
Injection Pressure Increment
0.1 PSI
Regulator Accuracy
±0.1 PSI
Input Connector
Quick Connect (1/4" OD tubing)
Output Connector
Quick Disconnect (compatible with capillary kit 300753)
Pulse Width

Time Interval: 0.001 to 2.000 s

Time Increment: 0.001 s
COMPENSATION (HOLD/BACKFILLING) PRESSURE
| | |
| --- | --- |
| Compensation Pressure Range | 0.07-87 PSI |
| Compensation Pressure Increment | 0.1 PSI |
CONNECTIONS INCLUDED
| | |
| --- | --- |
| Input Kit | 10' nylon tubing (0.25" OD, 1000 PSI), one 1/4" female NPT adapter |
| Output Kit | Capillary kit 300753 |
PHYSICAL SPECS
| | |
| --- | --- |
| Power | 90-264 VAC, 50/60Hz |
| Dimensions | 213 W x 207 D x 250 H mm (8.4 x 8.1 x 9.8") |
| Shipping Weight | 5 kg |
Accessories
Citations
RelatedItems